Aftermarket Security Locks by Van Guard
We supply and professionally install a wide range of Van Guard lock and van security products. Manufactured in Britain, these proven high quality locks can help you maximise your van's security and offer you protection from the current tool-theft epidemic. Offering the following products, we can help you find the locking solution that suits your specific vehicle.
Please get in touch with a member of our team to discuss your requirements and find the solution that's right for you.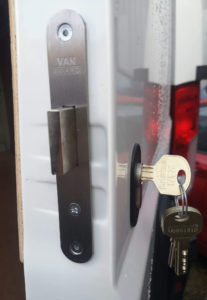 Deadlocks
Deadlocks offer protection against unauthorised vehicle entry, fully independently of any factory-fitted locking systems. They can offer entry-point protection even if access into vehicle is gained by breaking windows or defeating the vehicle locking systems, either physically or electronically.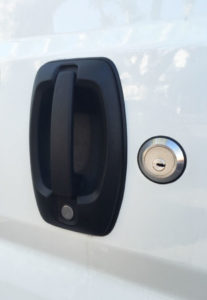 Slamlocks/Slamhandles
These automatically engage when the door is slammed, requiring no driver-intervention to physically lock the door. Ideal for load area doors on multi-drop deliveries.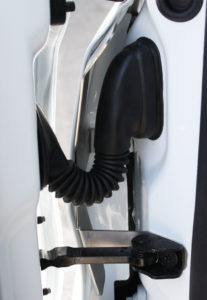 Loomguards
Modern locking systems can sometimes be defeated by gaining access to the wiring and triggering door locks electronically. Loomguard, as the name implies, offer protection to door wiring looms at vulnerable points, protecting your electrical system from unauthorised tampering and entry.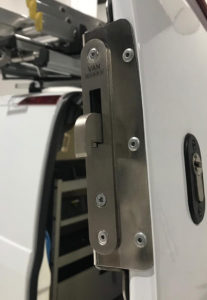 Hooklocks
Hooklocks are designed to offer an enhanced level of protection to entry points and load areas. The locking mechanism hooks around the keep to make it considerably more difficult to defeat under prolonged attacks.
Request a Van Guard Security Lock Quote